Registry-as-a-Service API
Integrate digital securities into your existing infrastructure.
Integration without changing the infrastructure
Our Registry-as-a-Service API approach
This service offering enables existing investment platforms to issue crypto securities according to the German eWpG. It provides API based access to all needed investment services.

Differences between our packages
Registry-as-a-Service API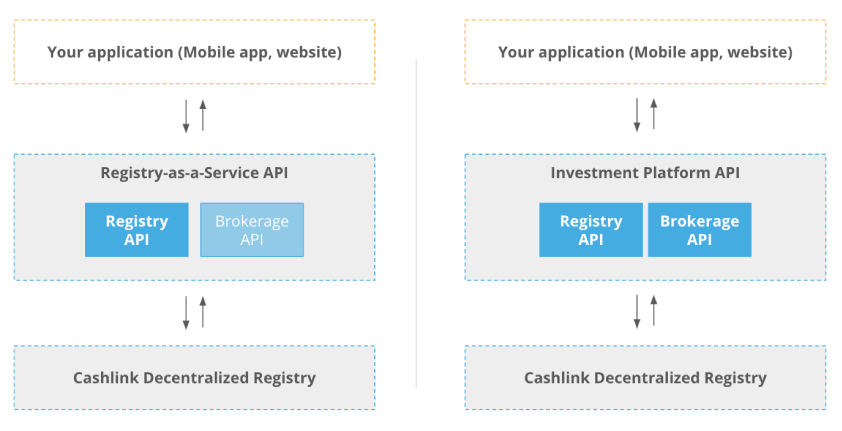 Interested in the Registry-as-a-Service API package?
If you have any questions or interest in this package, please do not hesitate to contact our team of experts.
More information about the other product packages
We know how important it is to keep the focus on your core business. Therefore we provide you with an All-in one Solution that covers the complete tokenization process. Our software covers distribution, registry management, secondary markets and custody.  This way, you profit from advantages of tokenization while being able to keep the focus on your core business.
With this package you have the freedom to create your own frontend according to your wishes, while we take care of the back office processes.
We provide you with an Investment Platform API package that covers distribution, issuer portal, platform operations and registry management. In this way, you benefit from all the advantages of tokenization.